Woodlands Development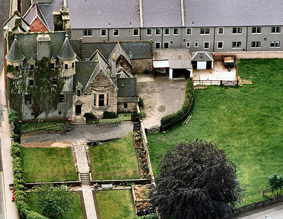 The Community Woodlands Social Enterprise is a partnership with Cassillis Estates.
The project will work 600 acres of coppice and non-commercial woodlands on bio diversity and environmental projects, creating employment & training opportunities in woodland management, environmental, dry stone dyke, hedging, charcoal and woodcraft.

Through this project a commercial woodchip scheme will provide employment on manufacturing woodchip for bio diversity wood fuelled boilers at Maybole Castle, Ayrshire & Arran Health Board sites, South Ayrshire Council and other Ayrshire projects.
The Scottish Executive Bio-mass fund has offered a grant of £16,000 towards the cost of a wood chipper, the Banks Foundation are offering two years funding of £10,000 per year towards equipment.

Discussions have taken place with the Scottish National Trust at Culzean Castle , Ayrshire Initiatives and Heritage Lottery regarding training placements for Stone Masonry, The Scottish National Trust are also interested in developing Wood Craft training courses.